---
Servo Controlled Sewing Dogs
<![if !vml]> <![endif]>Project Objectives
The primary objective of this research is to create a new method by which two feasibly realize automated sewing and to test a prototype of the actuation method.

Previous attempts at automated sewing suffered from a lack of precise fabric sensing and fabric position and tension control during the sewing process.

To address these issues a new, incremental actuation method is proposed.

Fabric position feedback is to be based on tracking the threads of fabric.
The secondary objective is to examine fabric behavior resulting from the new actuation method proposed.

Three specific questions are addressed.

How does the width of fabric deform when it is being translated?

What level of independent control is possible when two sheets of fabric are partially laid on top of each other?

What level of independent control is possible when two sheets of fabric are partially sewn together?
Project Approach and Methods
To address issues in previous attempts, the fabric control strategy is based on the current feed mechanism of the sewing machine.

The new method involves multiple highly modified sewing dogs that are servo controlled in multiple degrees of freedom.

These servo controlled dogs have the ability to accelerate over 25 g's to achieve sewing rates on the order of 5,000 stitches per minute.

They receive position feedback from a thread tracking vision system for closed loop fabric control.

A prototype of the servo controlled dog has been completed to demonstrate the feasibility of the actuation method for multi-degree of freedom control at high rates.
A test bed was built for the fabric experiments consisting of a prototype actuator on top of a plate 1/8 inches above the table surface and a second, static "actuator" below the plate.

Three experiments were conducted:

one to determine the effects of the actuation method described above on the width of the fabric being moved.

A second experiment studied the amount of independent control between two sheets of fabric separated by the plate.

The final experiment looked at the effect of trying to control two sheets of fabric after they have been partially sewn together.
Researchers Involved
Ryder Winck – Graduate Student
Dr. Wayne Book – Faculty Advisor
Dr. Steve Dickerson – Faculty Co-Advisor
James Huggins – Research Engineer
Publications
[1] Winck, Ryder Christian. Fabric Control for Feeding into an Automated Sewing Machine. Master of Science Thesis, Department of Mechanical Engineering, Georgia Institute of Technology, Atlanta, GA, 2009.
---
Budgers
<![if !vml]>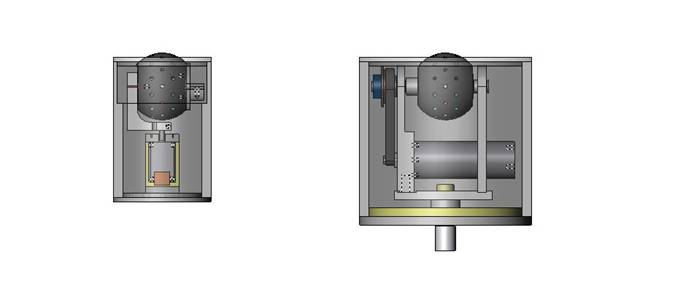 <![endif]>
Project Objectives
This is your brief, engaging description of your project. Focus on what the contributions of your work are/will be. Do not talk about how these goals will be met. This will be in the next section. Don't worry, they're going to love you.
Project Approach and Methods
This is your brief, engaging description of how you are meeting/plan to meet your Project Objectives. It should include a description of hardware. Feel free to include figures and tables as needed with appropriate captions. Be sure to reference any work cited in the description.
Students Involved
Researcher 1 – title (ie Graduate Student, Undergraduate Assistant, etc…)
Researcher 2 – title (Each person's name should be a hyperlink to their personal webpage)
Publications
Please list any and all publications.
---
To provide feedback on this website, please contact webmaster@imdl.marc.gatech.edu
Last revised: June 25, 2009